Breaking News: House Nih President Trump Cu Sual An Phawt Cang Caah Tazacuai Dingin An Lanhpi Cang Lai
Democrats nih an control mi Pyithu Hluttaw, House ah House Speaker Nancy Pelosi hruainak in President Donald Trump cu a sual tiah impeach an tuah. House hluttaw palai nih vote an thlak i, Democrats an tam deuh hlei ah Republican minung 10 nih Democrats lei ttang in vote an thlak caah vote 232-197 in President Donald Trump cu a sual tiah impeach an tuah.
Democrats lei ttang i vote a thlatu Republican palai hna cu Democrats an thawnnak state in a rami mi tam deuh an si. Liz Cheney of Wyoming, Dan Newhouse of Washington, John Katko of New York, Fred Upton of Michigan, Jaime Herrera Beutler of Washington, Adam Kinzinger of Illinois, Anthony Gonzalez of Ohio, Peter Meijer of Michigan, Tim Rice of South Carolina le David Valadao of California hna an si.
President Donald Trump cu a dirkamhtu hna nih Capitol Hill an luh hnawh ruangah sual an phawt i, President phuah khawhnak article of impeachment pakhat in sual an phawtmi a si. House nih President Donald Trump cu sual an phawt cang caah Senate ah tazacuai ding in an lanhpi lai. Senate Majority leader Mitch McConnell nih cun Joe Biden President rian a thawk hnu lawngah President Trump tazacuainak cu thawk khawh dawh a si.  Senate meeting cu January 19 lawngah meeting tuah a si lai caah President Trump a dinh tiangah tazacuainak dih khawh dawh a si lai lo. Januarty 21 ah President Trump cu a din lai i, Joe Biden nih President rian a thawk colh ve lai.
Senate i taza an cuai zongah Democrats nih tei khawhnak lam a um lo Senate i cheuthum cheu hnih vote lawng in President Trump cu phuah khawh a si. Senate ah Democrat le Republican cu vote 50 veve lawng an ngei. Senate i cheu thum cheu hnih vote lawng in Trump cu sual dantatnak pek hawh a si. Mah an tuah khawh lawngah President thimnak ah i cuh kho ti lo ding in an kham khawh lai. Republican nih cun Democrats pawl thil tuahmi cu sullam a ngei lomi a si, US caah thatnak nak in chiatnak a chuahpi lai. CRed: Salai Lairamthang
Relchap: US thimnak ah Pu Trump caah ruahlo tuk in thawngtha  apanh chin cang. Kan hnu zerh hrawnghrang ah khan cun ngeihchia ngai in thawngpang  athang nain  atu nikhat hnih kar teah ruahlo tuk in thawng aa thleng tthan cang. Trump ttanhtu dingah tiin ralkap tam taktak cu duhlonak langhter dingah an chuak cang. Hi ralkap hna nih hin Biden caah siloin Trump caah thil an tuah lai ti a si ko cang. Trump caah cun hna ngam tuk a si tinak a si ko hih.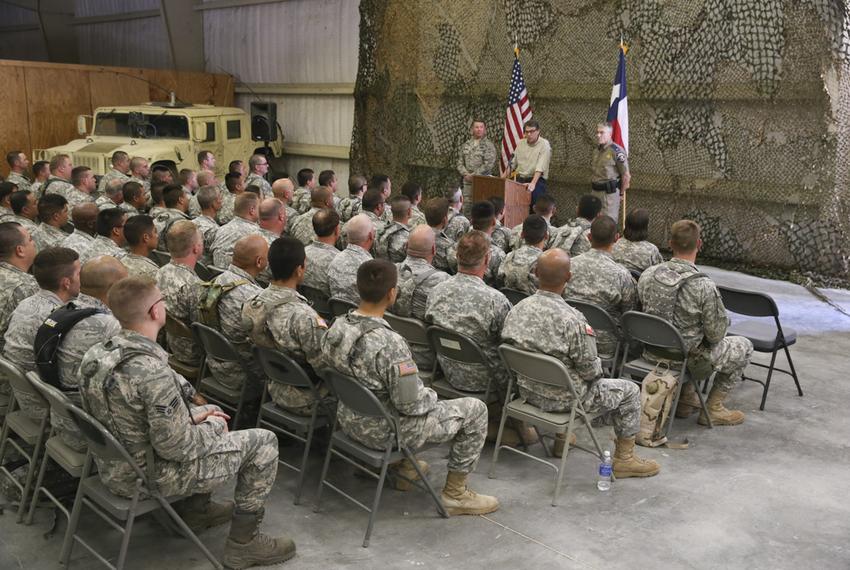 NATIONAL GUARD tampi an phanthan ti a si. State 50 cu hriamnam he duhlonak kan lanhter lai an ti caah Trump nih a vun kuatthan hna ti a si. An zumh bikmi cu thil pakhat tuah a timh ko cang lai ti hi a si cang. Joe Biden sunglawi ngai in President tlin lio caan vengtu tiah an ti nain hi bantuk ralkap hi kan hmu bal hna lo an ti cang. Tinhmi pakhat cu a um bak ti hi an ruat cang. Cred: Joseph Thawngzting
Vedio: https://youtu.be/iPDRoF3Jy4Y?t=12